EN-JKM260PP(4BB)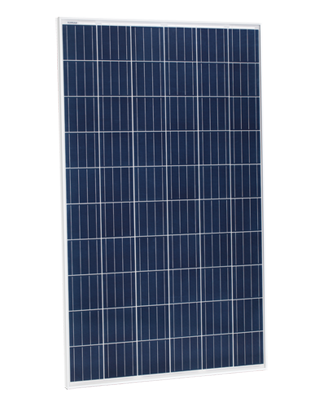 The World-First PID Free Module Certified Under The Condition of 85℃/85% RH
Eagle Series module is world first PID Free module under the condition of 85℃ / 85% RH. It can be used for all applications, especially ideal for installations in regions of high temperature and high humidity. It sets a new standard of reliability and performance for photovoltaic systems. With power classes of up to 260Wp, Eagle is the most powerful 60-cell module of its type available in the market. World's first double 85 certified PID Free module ensures highest reliability under all extreme conditions

Type:                 PID Free Polycrystalline 60-cell Module
Output:             Up to 270Wp
Efficiency:        Up to 16.50%
Junction Box:  IP67
Weight:             18.5 kg
Temp.:               Coefficients of Pmax -0.40%/℃

PID Free Secure Yields of Your System.
Polycrystalline 60-cell module achieves a power output up to 270Wp, one of the most powerful modules available in market now.
Tested for wind/snow loads up to 5,400 Pa can withstand toughest weather conditions.
Thanks to optimized solar cell design and the encapsulation material, new Eagle module demonstrates excellent low light performance.
Passing anti ammonia and anti salt mist guarantees that Eagle modules deliver full performance in coastal or agricultural areas.