Mitsubishi Photovoltaic Module 170-185 Watts

Highly Efficient



Modules with high efficiency not only make effective use of limited space, but also contribute to lowering system cost by reducing the number of modules in use. Mitsubishi Electric has made particularly keen efforts to enhance the efficiency of the actual use environment, reflecting the company's long history of excellence and independently integrated production methods.



Highly Efficient Cells



Solder-coatingless Cells



For the silver electrodes formed on the solar cell surface, we have succeeded in developing a composition and manufacturing process that excel in environmental resistance. This has paved the way to the industry-first introduction of mass-produced "solder-coatingless cells" — which, as the name suggests, require no solder coating. This removes lead which is harmful to the human body, while the expanded light reflection effects with the solderless status improve cell efficiency.




Fine Grid Electrodes



Mitsubishi Electric has developed fine grid electrodes for the solar cell manufacturing process, an advance that has effectively expanded the solar cell light receiving area to realize high-efficiency cells.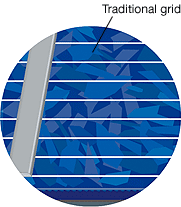 BSF (Back Surface Field) Structure



Adoption of an optimal BSF structure has broadly improved solar cell efficiency.



Anti-reflective Coating



Use of anti-reflective coating shuts out solar rays that reflect off solar cells, thereby heightening cell efficiency.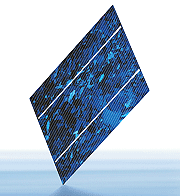 Highly Efficient Modules



TD Series: Unique Bus Bar Design



A unique new bus bar design dramatically improves module efficiency by reducing bus bar series resistance.





Back Film Reflected Light



Solar cell string pitch have been expanded, with back film reflected light mobilized to raise module efficiency.







High Reflectance Back Film



The newly developed high reflectance back film improves module efficiency by increasing reflection power from 80%* to 90%*. (*evaluated by Mitsubishi Electric)



Cerium-free/High-transmittance Glass



Use of glass that is cerium-free and high in transmittance has defined a new dimension in high efficiency, free of initial deterioration.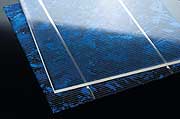 TD Series: Tightest Tolerance



Mitsubishi Electric's state-of-the-art production management system can provide the tightest tolerance of module output power (±3%) in the industry. This innovation can be expected to higher output power in your PV system by reducing module string losses.




High Power Output in Actual Use



Mitsubishi Electric determines the output measurement of photovoltaic modules by using calibrated modules at JRC, a leading European testing institute. We also exercise meticulous controls on the production line, working to ensure that factory-shipment test values exceed the nominal output power for each carton (two modules per carton). These efforts combine to realize high power generation performance in actual use.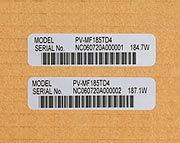 Highly Reliable



Photovoltaic modules are high-tech products engineered for extended use in environments with extreme temperatures and harsh weather conditions. Mitsubishi Electric's many years of experience and know-how are behind the introduction of design and structural improvements that lead to PV modules with long-term reliability. Our goal is nothing less than the supply of malfunction-free products.



Original Derating Design Concept



Mitsubishi Electric's original derating design concept reduces the electrical stress of each electrical component by the rated value for actual use time, lowering the product failure rate and ensuring reliability in the long term.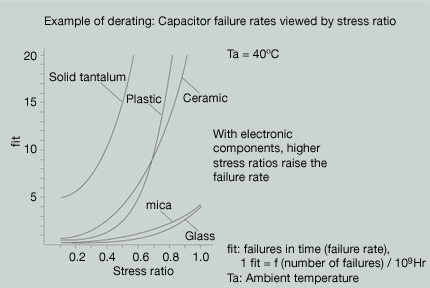 Straight Tabs



Expansion of solar cell string pitch and adoption of newly developed straight tabs combine to eliminate stress on the tab wiring, ensuring dependability over the long term.



Traditional Module






Newly Developed Module





Double-sided Independent Tabs



Mitsubishi Electric solar cells have separate connecting tab wiring between the front and back sides. This is an effective step toward optimization of connecting conditions, while curving cell warp to support the move toward thinner solar cells.





Reliable Bus Bar



Adoption of a structure that ensures ample distance between the bus bar and module frame helps prevent short circuits, insulation deterioration and other problems. It likewise curbs declines in power output caused by dust accumulated in the lower part of modules.





Lower Slope of Module Frame



Mitsubishi Electric module frames have been designed with a lower slope of 30% compared to traditional models. This innovation can provide a larger generation of power in cases where the modules are installed at lower angles, by preventing dust from accumulating in the frame area.





TD Series: Protection Bar



Mitsubishi Electric has developed a unique "Protection Bar" back side module. The combination of high-strength glass and Protection Bar can pass the static load test 5400 Pa of IEC61215 2nd edition. The Protection Bar also easily meets the requirements of 545 grams (1.18 pound) steel ball drop-testing from a height of 1.295 meters (51 inches).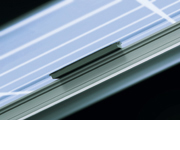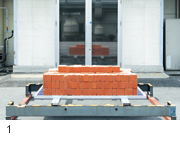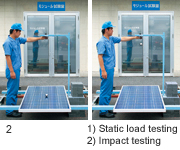 Higher Tensile Strength Structure



A newly developed frame dramatically improves snow load resistance by enhancing tensile strength between the laminate and module frame.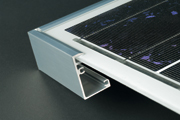 Better Water Drainage Structure



In order to improve water drainage, we added holes on the edge of the frame back. Thanks to this improvement, the potentiality of moss or dirt accumulation and damage by water is considerably mitigated.




High-corrosion Resistance of Frame



The module frame features anodized aluminium with clear coating — two pivotal steps toward high-corrosion resistance and reliable use even under truly severe environmental conditions.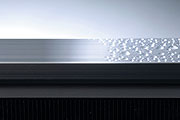 Hollow-less Structure Frame



The frame is engineered with optimum thickness and structure, for improved bending strength.




TD, TE Series: Four-Layer Structure Back Film



The newly developed PET type back film offers four-layer construction. This design greatly achieves maximum system voltage of 1000V, further improving the environmental characteristics of the module.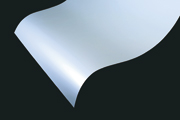 Highly Safe



Photovoltaic modules must perform under conditions of high voltage and in severe environments over extended periods of time. Malfunctions harbor the threat of fire. Mitsubishi Electric solar products are designed with safety as the top priority, ensuring customer peace of mind for as long as they remain in service.



Triple-layer Structure Junction Box (patent pending)



The world' first triple-layer structure junction box with a metal cover that ensures waterproofing and fireproofing of the module charging section.






Highly Reliable Bypass Diode



The bypass diode has been built right into the junction box, preventing shaded cell temperature from rising. The newly developed bypass diode complies with the IEC61215 2nd edition bypass diode thermal test.





Lock Mechanism Equipped Connectors



We have adopted the lock mechanism equipped connector produced by Multi-Contact (models: PV-KST4/II, PV-KBT4/II) – a major stride toward simpler and more reliable installation work.




TD Series: Lighter Weight



The newly developed Protection Bar can lose the module weight with 2.5 kg per module (19.5 kg to 17.0 kg) by reducing the thickness of glass. This improvement will help transportation and installation work.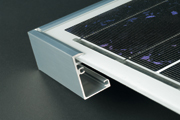 Conformity with U.S. and European safety standards (UL1703, TÜV Safety Class II)




Highly Ecological



Mitsubishi Electric photovoltaic modules reflect a proactive approach to environmental regulations, and the determination to supply outstanding "eco-products." A policy of producing photovoltaic power generation systems with decreased negative impact on the planet results in the products that are gentle on the environment.



Eco-products



Launching Japan's first domestic mass production of lead-free solder photovoltaic modules has promoted the creation of products with less negative impact on the environment.



Lead content: 0 grams*. A new type of photovoltaic power modules for the sake of the environment.



*lead volume used in soldered parts



Previously, the total amount of lead used in photovoltaic modules required to provide power to a single residence (using a 3kw system) was around 864 grams. The new lead-free solder modules use no lead at all.


Employees assemble for wastepaper collection work

The amount of lead used in soldered areas for 24 x 40-cell type modules


No Solder Coating Required for Cells for Higher PV Module Conversion Efficiency



Using newly developed silver electrodes that offer superior weatherproofing, Mitsubishi Electric has perfected a technology for producing photovoltaic cells that does not require solder coatings. We've even achieved higher PV module conversion efficiency, taking advantage of the new product's ability to more uniformly reflect the sun's rays.


Traditional Module


Newly Developed Module






Eco-factory



Mitsubishi Electric's photovoltaic product manufacturing plant is certified under the ISO 14001 environmental standard, and also features comprehensive water-conservation and recycling measures. We are advancing production operations with meticulous care for the environment.


| | |
| --- | --- |
| Employees assemble for wastepaper collection work | Caring for apple trees |


Eco-logistics



Introduction of simplified packing contributes to major reduction in waste during shipment, while making the packaging easier to open.


| | |
| --- | --- |
| Eco-friendly polystyrene-free packing designs | Adoption of recyclable steel pallets |
Lead Free Solder



Eco-conscious Manufacturing Methods



As a large-scale manufacturer with a keen awareness of our responsibility to the environment, Mitsubishi Electric is committed to the development of cleaner, more efficient manufacturing methods, and actively takes a leadship role. For example, in January 2003 we became the first among Japanese crystalline silicon photovoltaic cell manufacturers to begin volume production of solderless cells and modules with lead-free solder.



First in Japan: Lead-free solder module and more



Traditionally, lead solder coating has been required to ensure that PV modules remain moisture resistant and weatherproof for years on end. By developing environmentally friendly composite materials and manufacturing processes for silver electrodes used on the surface of crystalline silicon photovoltaic cells, Mitsubishi Electric has succeeded in producing Japan's first cells that do not require a solder coating. We also now use lead-free solder for the solder and solder plating members used in the cell modularization process.



Lead-free solder photovoltaic module, solderless cell configuration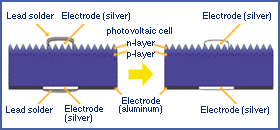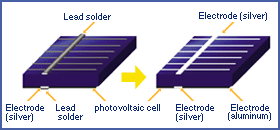 Five percent energy reduction during manufacturing



We have simplified our manufacturing methods in ways that create a better product while increasing productivity. Reliable, lead-free fabrication techniques that do not use solder coating improve the power efficiency of each individual cell. They also reduce work steps to provide for greater manufacturing yield. Overall, this realizes a five percent reduction in energy use during the manufacturing process.